If you plan to attend The 73rd Annual Convention of the Catholic Theological Society of America in Indianapolis next week, be sure to look us up. We'll be showcasing our latest— and our most influential— books that we've published in the last five years.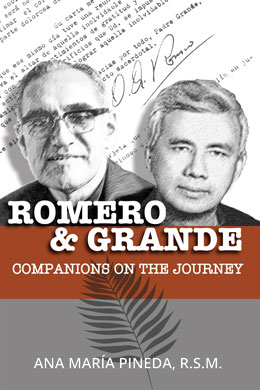 We do believe that Grace is at Work in the World, and attempt to show this in the titles that we publish. Whether exploring the grace of recent saints—St. Teresa of Calcutta (Mother Teresa) and (soon-to-be Saint) Blessed Oscar Romero—or the impact of Pope Francis, or topical themes of Evangelization or the Creed or Eternal Life, we bring the best of Christianity and Catholicism to parishioners, students, and scholars.
We salute Sr. Ana María Pineda, Oscar Romero scholar and Lectio author, on her recent election to co-lead the Sisters of Mercy of the Americas, West Midwest Community. You won't want to miss hearing Ana María as a panelist discussing the Theological Witness of Oscar Romero on Friday (June 8) 2:30 in the Lincoln Room.
Stop by our book table to say hello!